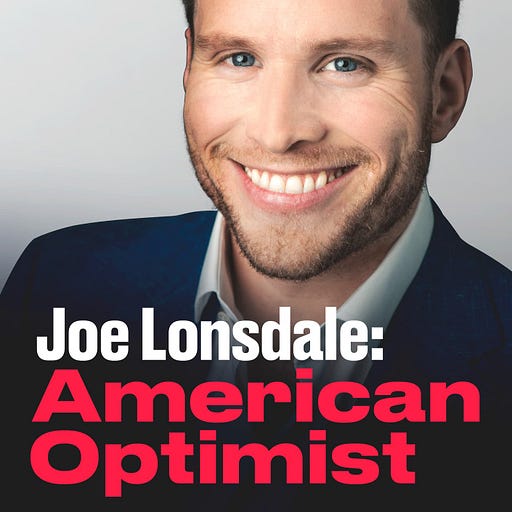 Jul 27, 2021 • 39M
Rt. Hon. Stephen Harper: Rejecting Wokeness, Addressing China, and Defending Western Values | Season 1 | Ep 8
American Optimist, hosted by Joe Lonsdale: entrepreneur, investor, and founder of four multi-billion dollar companies and other mission-driven organizations. American Optimist is an alternative to the fear, cynicism, and zero-sum thinking in mainstream media. Learn from the innovators and leaders who are solving our nation's most pressing challenges, and doing it in a way that will lift everyone up. Hope should dominate our discourse, and American Optimist will show you why.
From 2006 to 2015, the Right Honorable Stephen Harper served as the 22nd Prime Minister of Canada. His premiership confronted challenges ranging from a global recession to the war against ISIS, but his smart and courageous leadership increased Canadian prosperity and bolstered security. Small businesses surged, while tech hubs from Waterloo to Toronto to Ottawa cemented their place as global centers of talent and investment.
In this episode, Harper offers lessons from his tenure as Prime Minister, from how global leaders should address the aftermath of the coronavirus pandemic to the challenges of a new multipolar world. Looking ahead, Harper leaves us with clear warnings about the threats posed by China— including a potential invasion of Taiwan. But he notes there are also bright spots in the international landscape, such as the historic Abraham Accords, bringing with them the potential to transform the Middle East for the better. Harper established his legacy by championing the principles that have made the West exceptional. Together, we discuss the importance of defending Western principles and the responsibility of great leaders to fight for our shared values. [PM Harper has been a Senior Advisor to Joe's venture capital firm 8VC for several years.]
Note: this episode was recorded before the recent rise in coronavirus cases due to the Delta variant.