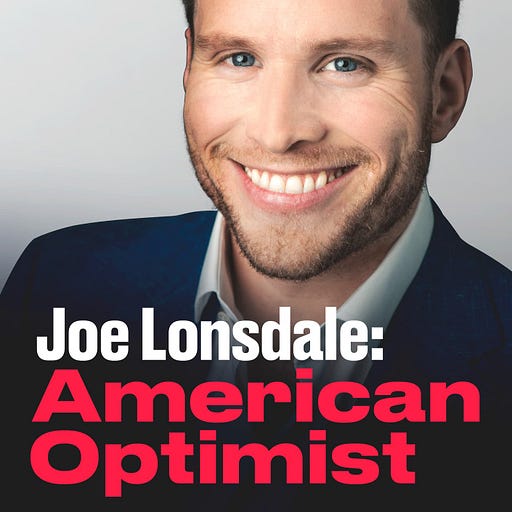 Aug 3, 2021 • 19M
NFL Legend Ronnie Lott: Grit, Leadership, and What America Means to Him | Season 1 | Episode 9
American Optimist, hosted by Joe Lonsdale: entrepreneur, investor, and founder of four multi-billion dollar companies and other mission-driven organizations. American Optimist is an alternative to the fear, cynicism, and zero-sum thinking in mainstream media. Learn from the innovators and leaders who are solving our nation's most pressing challenges, and doing it in a way that will lift everyone up. Hope should dominate our discourse, and American Optimist will show you why.
Ronnie Lott is an NFL Hall of Famer, four-time Super Bowl champion, and one of the greatest defensive players of all time. But his impact and legacy off the field are equally impressive: He's a successful businessman, philanthropist, and community leader who has mentored and shaped the lives of underserved youth across three decades.
In this episode, Lott explains the importance of grit, generosity, leadership, and the other virtues instilled in him by his father, a former U.S. military service member. These values led him to found his charitable organization, All Stars Helping Kids, and start the Lott Impact Trophy, which honors college football's best defensive player for character and performance.
Many young people have soured on the American Dream and believe our best days are behind us—or that the U.S. was never great to begin with. But Lott hasn't lost his faith in America. He grew up watching Martin Luther King, Jr. speak in Washington, D.C. and reminds us of the power of his words and sacrifice. He also recounts a visit to Berlin when the wall still divided the city between the free and unfree—a poignant reminder of how fortunate we are as Americans for the freedoms we possess, and why we must be willing to defend them.