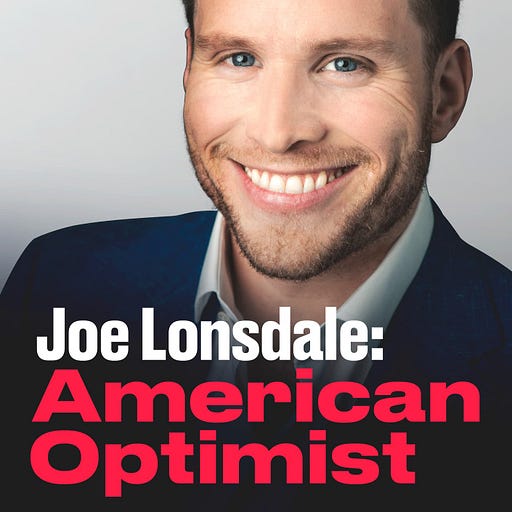 Jul 18 • 57M
Ep 65: Marc Andreessen and the Case for AI Optimism
American Optimist, hosted by Joe Lonsdale: entrepreneur, investor, and founder of four multi-billion dollar companies and other mission-driven organizations. American Optimist is an alternative to the fear, cynicism, and zero-sum thinking in mainstream media. Learn from the innovators and leaders who are solving our nation's most pressing challenges, and doing it in a way that will lift everyone up. Hope should dominate our discourse, and American Optimist will show you why.
What's the best optimistic case for AI? Could AI actually save the world? What do the AI doomsayers get wrong? 
We dive deep into the AI debate with Marc Andreessen, cofounder and general partner at Andreessen Horowitz, for a special conversation held during the 2023 University of Austin Forbidden Courses. We explore Marc's recent essay and why he believes AI could improve productivity, reduce human drudgery, and allow us to spend more time creating art or music, investing in relationships, and doing things that make us more human.  Marc challenges the popular narratives on machine learning — why do we assume superintelligence will turn evil, for example? — and applies lessons from history to make a powerful case for embracing the AI age. 
However, his optimism is tempered by the realities of politics, and we debate whether it's the fault of the citizenry or special interests for stymieing innovation and progress.  We also discuss how philosophical frameworks, like the precautionary principle, have been used to inhibit progress, and why, sometimes, it takes great leaders creating exponentially better products or policies to overcome the status quo. Finally, we field a variety of smart and fun questions from students on AI, politics, and venture capital.