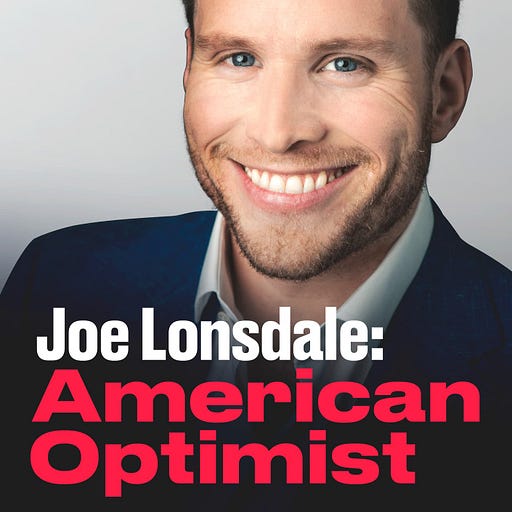 Jun 15 • 34M
Ep 62: Ben Rubenstein on How to Hire Great Salespeople & Why Resumes Are Largely Useless
American Optimist, hosted by Joe Lonsdale: entrepreneur, investor, and founder of four multi-billion dollar companies and other mission-driven organizations. American Optimist is an alternative to the fear, cynicism, and zero-sum thinking in mainstream media. Learn from the innovators and leaders who are solving our nation's most pressing challenges, and doing it in a way that will lift everyone up. Hope should dominate our discourse, and American Optimist will show you why.
What are the three most important attributes of a successful salesperson? How do you identify talent capable of withstanding constant rejection? And how do you hire hundreds of salespeople while maintaining mission and culture?
Discover how Ben Rubenstein scaled two startups to big exits, and why he believes resumes are largely meaningless for sourcing top sales talent. His first company, Yodle, took on the Yellow Pages by bringing thousands of small businesses online and into the digital age. Ben started as a one-person sales team living with friends, sleeping on an air mattress, and moving every few months until he broke through, eventually building a thousand-person sales team. Next, he founded Opcity, a real estate lead referral service, and once again scaled it into a large salesforce until the company was acquired by Realtor.com.
Ben is currently building Setpoint, a software platform that automates asset-based lending and capital markets operations, enabling real-estate, auto, consumer, and other asset-backed borrowers to offer next-generation credit options to consumers. In addition, Setpoint has launched a second debt fund to support Proptech startups. Learn about the most exciting innovations in real estate and why Ben believes AI will upend how we think about careers and areas of expertise.