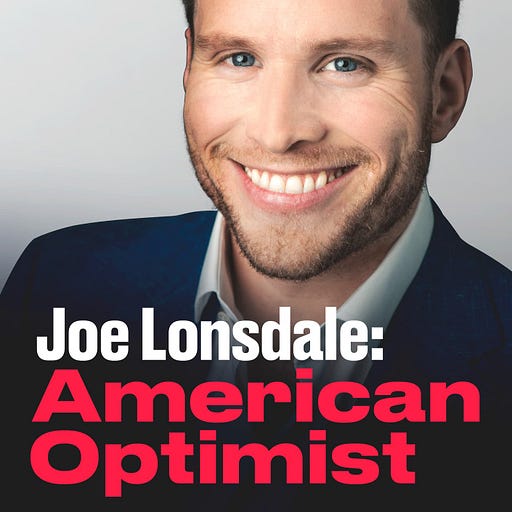 Jul 22, 2021 • 37M
Sujay Jaswa: Billion Dollar Wins -- and Losses -- and Solving Silicon Valley's #1 Problem | Season 1 | Ep 7
American Optimist, hosted by Joe Lonsdale: entrepreneur, investor, and founder of four multi-billion dollar companies and other mission-driven organizations. American Optimist is an alternative to the fear, cynicism, and zero-sum thinking in mainstream media. Learn from the innovators and leaders who are solving our nation's most pressing challenges, and doing it in a way that will lift everyone up. Hope should dominate our discourse, and American Optimist will show you why.
How do you transform a startup into a household name? Ask Sujay Jaswa. When he joined Dropbox in 2010, the company had 16 million users. By the time he left in 2015, hundreds of millions of people relied on Dropbox for their daily web storage needs. As head of the business side of Dropbox and later CFO, Jaswa had a leading role in this transformation, building the business team from scratch and raising over a billion dollars.
Today, Jaswa serves as Founder and Managing Partner at the investment firm WndrCo and lectures on entrepreneurship at Stanford's Graduate School of Business (GSB). In this conversation, he discusses the keys to his success with Dropbox, Aura, and other winning ventures, while also reflecting on lessons learned from WndrCo's role with Quibi, a media venture led by his partner Jeffrey Katzenberg that raised over $1.75 billion but sold its assets after struggling to gain traction.
Jaswa also describes how the COVID vaccines are proof of American greatness, how he prefers to work with those with the courage to take intellectual risks, and why he believes affordable housing remains the biggest impediment to keeping Silicon Valley as the global tech hub. He speaks out against the top-down regulations that create artificial scarcity and calls for allowing denser housing to be built wherever possible, including in his own neighborhood.