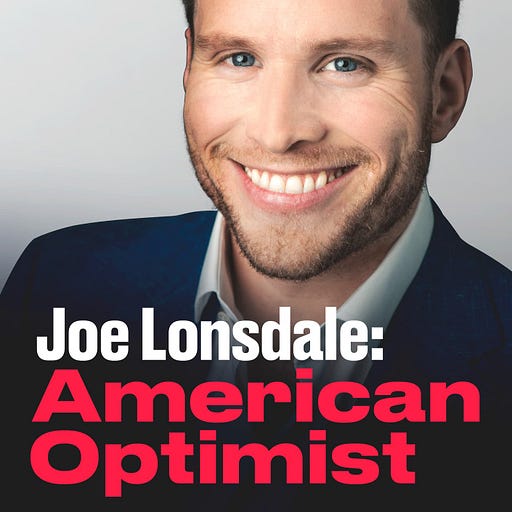 Sep 3, 2021 • 44M
Sal Churi, Keri Findley, and Wesley Chan: Innovators Changing Our World Right Now | Season 1 | Ep 13
American Optimist, hosted by Joe Lonsdale: entrepreneur, investor, and founder of four multi-billion dollar companies and other mission-driven organizations. American Optimist is an alternative to the fear, cynicism, and zero-sum thinking in mainstream media. Learn from the innovators and leaders who are solving our nation's most pressing challenges, and doing it in a way that will lift everyone up. Hope should dominate our discourse, and American Optimist will show you why.
    This week's episode features three talented and successful innovators behind many game-changing technologies and companies. First is Sal Churi, a former law professor who is now general partner at Trust Ventures -- an Austin-based venture capital firm. Churi helps founders overcome the collision points of innovation and regulation, and explains how 3D printed houses, small modular nuclear reactors, and other breakthroughs can transform our country if we fix the outdated laws holding them back.
    Next is Keri Findley, a top innovator in the finance industry who was the first female partner at Third Point, a prominent New York-based hedge fund. She discusses how technology is changing the finance sector in ways that will help working-class Americans better manage and grow their money. Finally, Wesley Chan is an engineer turned venture capitalist who was an early employee at Google. He shares some fascinating insights on the early days at Google, including how Gmail became the world's number one email service and why it pays to think big.