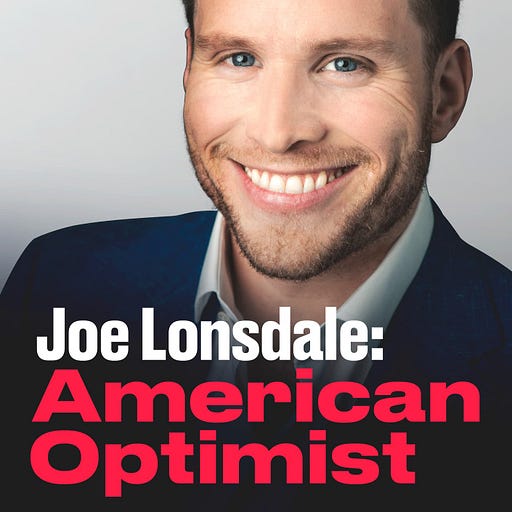 Aug 18 • 43M
Ep 66: Bob McGrew — the Superstar Palantir Alum Leading OpenAI's Transformative Research Projects
American Optimist, hosted by Joe Lonsdale: entrepreneur, investor, and founder of four multi-billion dollar companies and other mission-driven organizations. American Optimist is an alternative to the fear, cynicism, and zero-sum thinking in mainstream media. Learn from the innovators and leaders who are solving our nation's most pressing challenges, and doing it in a way that will lift everyone up. Hope should dominate our discourse, and American Optimist will show you why.
Bob McGrew is at the epicenter of the AI revolution.  As the VP of Research at OpenAI, he's instrumental in breakthroughs that are reshaping the world, from building GPT models and launching ChatGPT to overseeing the Dall-E project.  How was GPT-4 trained and what will GPT-5 look like? Why does ChatGPT respond with certain biases and how do they correct for that? What breakthrough led Bob to believe AGI could be achievable?

Bob and I were in Phi Psi together at Stanford and both interned at PayPal in its early days.  We hired Bob as the second engineer at Palantir, where he built and shipped the first products for the intelligence community and went on to lead engineering and help run the company.  Bob joined OpenAI part-time in 2016 and full-time in 2017, where he's been at the forefront of AI innovation.  In this episode, we discuss the early days of Palantir, how he knew AI's moment had arrived, and the most important research projects underway at OpenAI.  We also look ahead to what GPT-8 could unlock for humanity and what's needed for Large Language Models to move beyond mimicking humans to higher forms of intelligence and creativity.