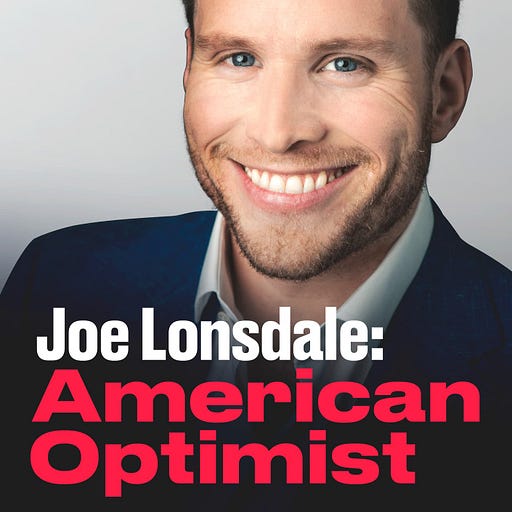 Jul 14 • 50M
Ep 64: The Palantir Interview with Dr. Alex Karp
American Optimist, hosted by Joe Lonsdale: entrepreneur, investor, and founder of four multi-billion dollar companies and other mission-driven organizations. American Optimist is an alternative to the fear, cynicism, and zero-sum thinking in mainstream media. Learn from the innovators and leaders who are solving our nation's most pressing challenges, and doing it in a way that will lift everyone up. Hope should dominate our discourse, and American Optimist will show you why.
Over the past two decades, Palantir has prevented a large number of terrorist attacks, deployed the most advanced civil liberties data infrastructure throughout Western countries, and changed the course of history. Today, its technology is most evident on the battlefield in Ukraine, where its software has provided the Ukrainians a devastating advantage over Russian forces.  And now, Palantir is quickly becoming the leading AI platform in the world for large organizations. 
How did a small startup overcome overwhelming institutional resistance to become one of the most important software companies in the world?  And what can we learn from its CEO, Dr. Alex Karp — How does he attract the very best engineering talent?  How did his dyslexia and outsider upbringing impact his views on the world and how Palantir is designed?  We cover these questions and more in a special conversation between two of Palantir's co-founders. 
Dr. Karp holds a B.A. from Haverford College, a J.D. from Stanford Law School, and a Ph.D. in philosophy from Goethe University in Frankfurt, Germany, where he studied under Jürgen Habermas and other leading intellectuals. In this episode, we explore the impact of philosophy on his life and why he ultimately left academia to build.  We share some of our favorite stories from Palantir's early days, discuss how to reform the Pentagon to improve its results, and look ahead to how AI is changing the nature of warfare.  Dr. Karp is one of the wisest leaders I know, and you'll learn how his iconoclastic views on software, patriotism, talent, and innovation have been proven right over the past years, and what they mean for the future.