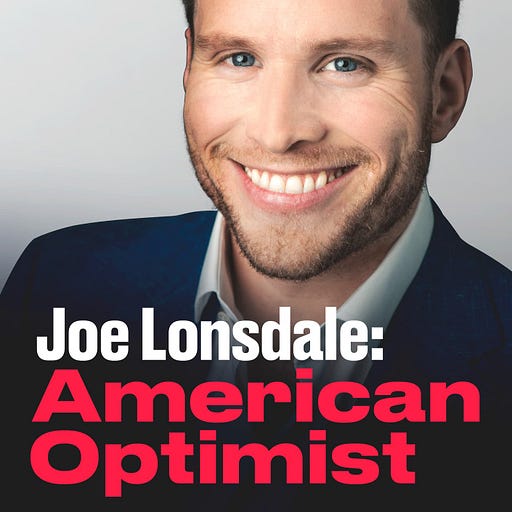 Jun 22 • 28M
Ep 63: Eddie Margain on Fleeing Mexico, Preserving Rule of Law & Building Austin FC
American Optimist, hosted by Joe Lonsdale: entrepreneur, investor, and founder of four multi-billion dollar companies and other mission-driven organizations. American Optimist is an alternative to the fear, cynicism, and zero-sum thinking in mainstream media. Learn from the innovators and leaders who are solving our nation's most pressing challenges, and doing it in a way that will lift everyone up. Hope should dominate our discourse, and American Optimist will show you why.
Eddie Margain quickly ascended the ranks as a Mexican entrepreneur but fled the country when the cartels threatened his family.  How does a nation lose its rule of law and does he see similar trends in America? Why was he inspired to build Austin FC and what did it take to bring the first professional sports team to the capital of Texas? 

I'm joined by best-selling author Ryan Holiday and we explore these topics and more with Eddie, co-founder of Austin FC and Managing Partner & Founder of Pixiu Investments (current investments include, among others, the historic Scarbrough Building and apparel maker Outdoor Voices). Eddie is a true leader and pillar of the community who serves as President of the Greater Austin Crime Commission and also supports myriad other philanthropic causes. 
His entrepreneurial journey began in Mexico, first by founding an internet access provider and later building companies to manufacture and distribute mobile phones. In this episode, Eddie explains how his homeland surrendered to narcoterrorism, why he fell in love with Austin, and what motivated him to build the city's first soccer club.
Thanks for following Joe Lonsdale! Subscribe for free to receive new posts and podcasts.