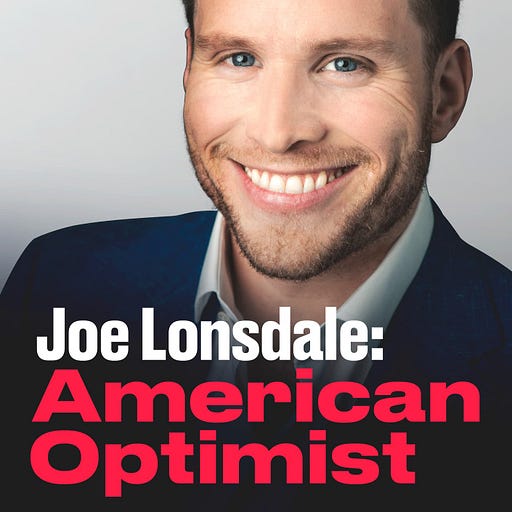 Jun 11 • 47M
Ep 61: High School Dropout to Billion-Dollar Startup; How Guillermo Rauch Built Vercel
American Optimist, hosted by Joe Lonsdale: entrepreneur, investor, and founder of four multi-billion dollar companies and other mission-driven organizations. American Optimist is an alternative to the fear, cynicism, and zero-sum thinking in mainstream media. Learn from the innovators and leaders who are solving our nation's most pressing challenges, and doing it in a way that will lift everyone up. Hope should dominate our discourse, and American Optimist will show you why.
How did a high school dropout from Argentina build a multi-billion dollar web infrastructure company that supports many of the world's largest companies and brands? This is the story of Guillermo Rauch, CEO of Vercel. 
At an early age, Guillermo developed a passion for open-source projects and began building websites and products for clients around the world at only 13 years old. He dropped out of high school to program full-time and eventually made his way to the U.S. where he's now leading one of the world's fastest-growing internet infrastructure companies.  Walmart, Facebook, Mr. Beast, and many other industry leaders build and deploy products online using Vercel because of its superior reliability, functionality, and speed.  If you want to learn more about Vercel, check out this helpful explainer.
In this episode, Guillermo details his entrepreneurial journey, the origins of Vercel, and how he cultivates top engineering talent.  We also dive into what precipitated Argentina's fall from global power, and why pessimism and political dysfunction may go hand-in-hand. 
NOTE: This conversation was originally recorded in October 2022.
Thanks for following Joe Lonsdale! Subscribe for free to receive new posts and podcasts.