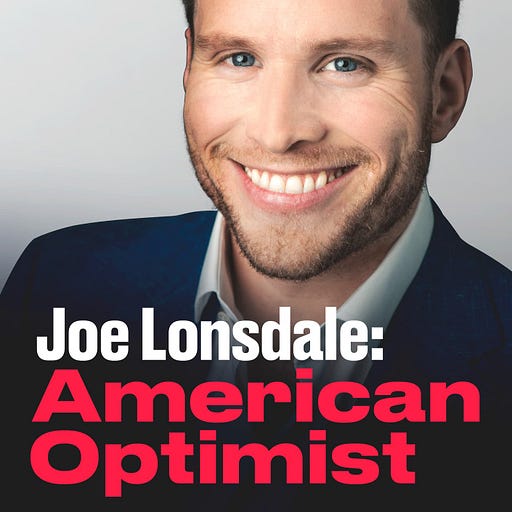 Jun 1 • 33M
Ep 60: Dr. Rebekah Gee Is Reinventing In-Home Care With Nest Health
American Optimist, hosted by Joe Lonsdale: entrepreneur, investor, and founder of four multi-billion dollar companies and other mission-driven organizations. American Optimist is an alternative to the fear, cynicism, and zero-sum thinking in mainstream media. Learn from the innovators and leaders who are solving our nation's most pressing challenges, and doing it in a way that will lift everyone up. Hope should dominate our discourse, and American Optimist will show you why.
Could modernizing one of medicine's oldest practices — the house call — dramatically improve care for disadvantaged populations? What if doctors and nurses could treat an entire family in their home through a value-based care model that aligns incentives for both providers and payers? These are the questions Dr. Rebekah Gee aims to answer with Nest Health, a new health startup that's reinventing in-home care.

Dr. Gee is uniquely suited to lead this effort; she's a mother of five and OBGYN who led Louisiana State University's healthcare program from 2020 to 2022 and the state of Louisiana's Department of Health from 2016 to 2020. She made a name for herself by deftly managing a $14 billion budget and negotiating drug pricing to make a costly Hepatitis-C drug available for tens of thousands of Louisianans. Previously, Dr. Gee served as the Medicaid Medical Director for Louisiana Medicaid and also worked on the healthcare transition team for President-elect Barack Obama. She's now applying the learnings from her extensive public service to build Nest, which is focused on improving health outcomes for Louisiana families on Medicaid. Dr. Gee explains the hurdles she overcame to innovate within Medicaid and how Nest's in-home care model could scale throughout the country to transform lives, cut costs, and increase productivity in American healthcare.
Thanks for following Joe Lonsdale! Subscribe for free to receive new posts and podcasts.