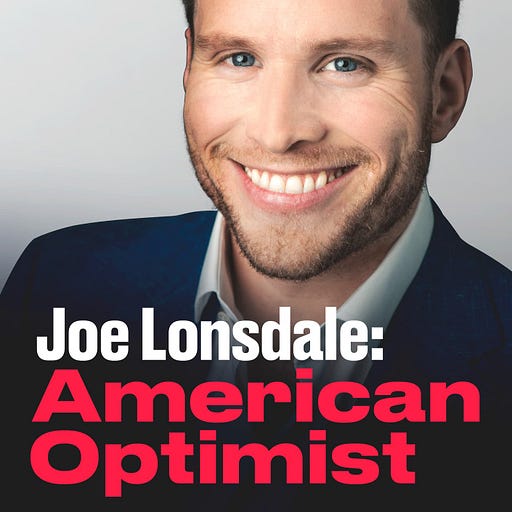 May 24 • 41M
Ep 59: Adi Berlia on India's Remarkable Rise Out of Socialism & How to Strengthen U.S.-India Ties
American Optimist, hosted by Joe Lonsdale: entrepreneur, investor, and founder of four multi-billion dollar companies and other mission-driven organizations. American Optimist is an alternative to the fear, cynicism, and zero-sum thinking in mainstream media. Learn from the innovators and leaders who are solving our nation's most pressing challenges, and doing it in a way that will lift everyone up. Hope should dominate our discourse, and American Optimist will show you why.
In India, "entrepreneur" was once a dirty word; today it's one of the most desirable career paths for young people. How did this transformation occur? How did the world's largest democracy break out of socialism? What does the remarkable rise of India augur for the 21st century?
‍
We explore these questions and more with Aditya Berlia, a serial entrepreneur, investor, philanthropist, and the co-founder and pro-chancellor of the Apeejay Stya University (ASU). Adi discusses his pioneering efforts in India's education sector, including building ASU — the country's first industry-focused technology and liberal arts university. He also explains his work around the world in biotech and how the U.S. FDA can more effectively partner with international manufacturers looking to access U.S. markets.  Finally, he provides a unique perspective on America's challenges and how the world's two largest democracies can more closely ally and partner in the decades ahead.
Thanks for following Joe Lonsdale! Subscribe for free to receive new posts and podcasts.