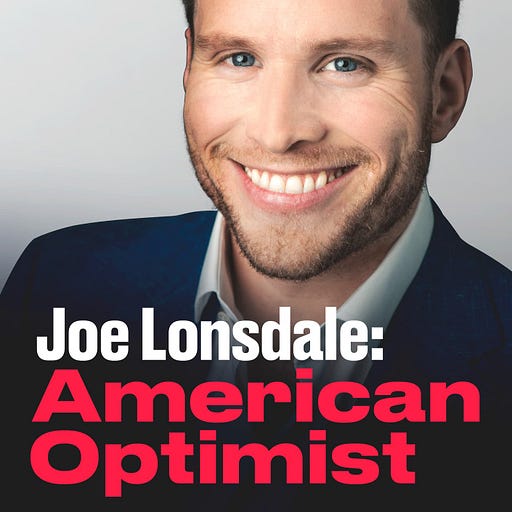 May 17 • 27M
Ep 58: Eliot Hodges on Democratizing Access to Private Markets & Expanding the Innovation Economy
American Optimist, hosted by Joe Lonsdale: entrepreneur, investor, and founder of four multi-billion dollar companies and other mission-driven organizations. American Optimist is an alternative to the fear, cynicism, and zero-sum thinking in mainstream media. Learn from the innovators and leaders who are solving our nation's most pressing challenges, and doing it in a way that will lift everyone up. Hope should dominate our discourse, and American Optimist will show you why.
How do we ensure that capital flows more efficiently to the best ideas and creates more value for society? One way is to enable more people to access the best investment opportunities, many of which are in private markets (aka alternative investments) that are notoriously difficult to navigate. It can take a team of lawyers to manage the mountain of paperwork and outdated analog processes — a stark contrast to one-click retail investing in public markets. 

Eliot Hodges, the CEO of Anduin, and his team are solving this problem. Anduin's software platform is digitizing the private markets and democratizing access — they've already helped more than 25,000 investors onboard at nearly 500 funds and raise over $45 billion in capital.  An early employee at Palantir and Blend, Eliot explains his entrepreneurial journey and why Anduin's success is important for the innovation economy. What also makes Anduin unique is that it's a Silicon Valley startup employing top talent in Vietnam.  Eliot discusses how he encourages collaboration across different cultures and why the caliber of engineering skills outside the U.S. is reshaping the tech landscape. 
Thanks for following Joe Lonsdale! Subscribe for free to receive new posts and podcasts.