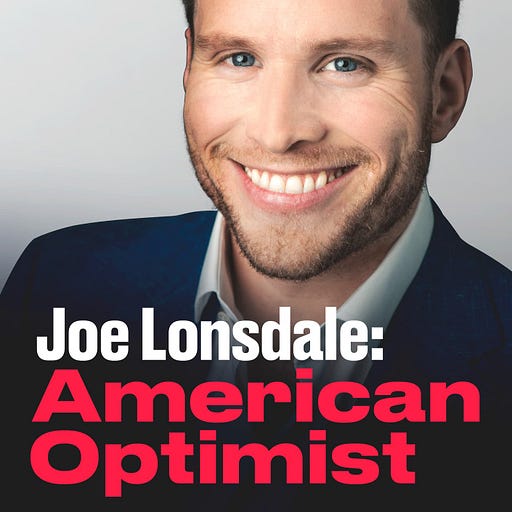 May 3 • 27M
Ep 56: A Philosopher in Construction? How Maria Davidson Is Reinventing the $250B Construction Materials Industry
American Optimist, hosted by Joe Lonsdale: entrepreneur, investor, and founder of four multi-billion dollar companies and other mission-driven organizations. American Optimist is an alternative to the fear, cynicism, and zero-sum thinking in mainstream media. Learn from the innovators and leaders who are solving our nation's most pressing challenges, and doing it in a way that will lift everyone up. Hope should dominate our discourse, and American Optimist will show you why.
Maria Davidson is the Founder and CEO of Kojo. Each year, the U.S. construction industry spends roughly $250 billion on materials, much of which is still managed by pen and paper (Excel is considered cutting-edge). Kojo is a software solution that digitizes the process, à la Amazon for contractors, and vastly improves productivity, efficiency, and safety. Learn why it took an immigrant entrepreneur and industry outsider like Maria to help modernize a giant sector of our economy that is notoriously slow to change. 

Maria was born in the Soviet Union, raised in Israel, and moved to London at 13. She graduated from Oxford University where she studied philosophy and served as President of the Oxford Union. We discuss the most controversial speakers she invited and why encountering divergent viewpoints is fundamental to the health of a free society. After Oxford, she landed at Goldman Sachs in London before making the leap to Silicon Valley and joining the 8VC team. Applying her philosopher's perspective, Maria sought to understand why it's extremely difficult and expensive to build in America today. That led her, at only 26 years old, to found Kojo, which is now processing over $1 billion in materials orders for thousands of customers nationwide.  
Thanks for reading Joe Lonsdale! Subscribe for free to receive new posts and podcasts.