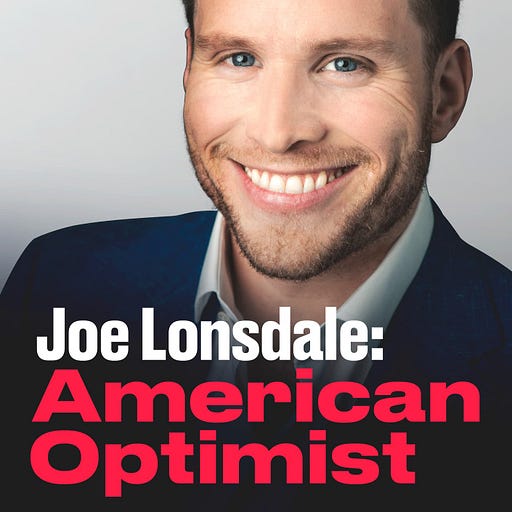 Apr 27 • 33M
Ep 55: Nathan Mintz on Directed Energy, a Driverless Future, and How He Attracts the Top Engineering Talent
American Optimist, hosted by Joe Lonsdale: entrepreneur, investor, and founder of four multi-billion dollar companies and other mission-driven organizations. American Optimist is an alternative to the fear, cynicism, and zero-sum thinking in mainstream media. Learn from the innovators and leaders who are solving our nation's most pressing challenges, and doing it in a way that will lift everyone up. Hope should dominate our discourse, and American Optimist will show you why.
Nathan Mintz is the Founder and CEO of Spartan Radar and, previously, the Co-Founder and CEO of Epirus.  In his twenties, Nathan sought to reform California's broken government and ran for state assembly twice, albeit unsuccessfully. Yet, his loss became our gain as he's become a leading entrepreneur in directed energy and radar systems.  In fact, Nathan has built a reputation for attracting some of the best engineering talent in the country.

He began his career at Raytheon and Boeing, designing sensors and electronic warfare systems for the U.S. military.  He used that knowledge to launch Epirus, which now boasts the world's most powerful directed energy system (Leonidas).  He's currently building Spartan Radar and developing software that can dramatically improve automotive radar and accelerate the path to ubiquitous self-driving vehicles.  We discuss his entrepreneurial journey and knack for attracting top talent, as well as the economic and cultural implications of widespread autonomy.  He also explains why he's bullish on a new space age and predicts SpaceX will reach Mars in the next several years! (This episode was recorded before SpaceX's recent Starship launch.)
Thanks for reading Joe Lonsdale! Subscribe for free to receive new posts and podcasts.