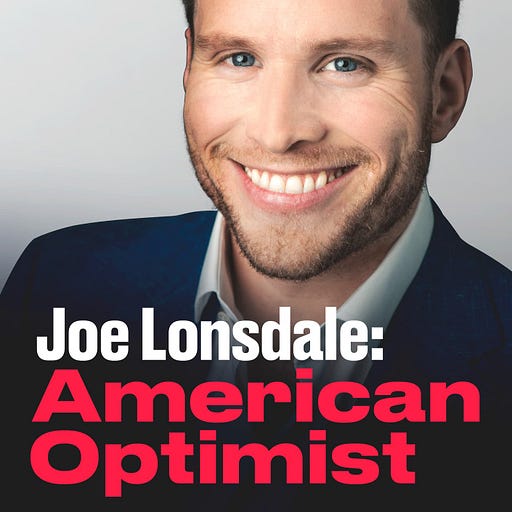 Jun 29, 2021 • 32M
Dr. Rick Klausner on the Biotech Revolution | Season 1 Ep 1
American Optimist, hosted by Joe Lonsdale: entrepreneur, investor, and founder of four multi-billion dollar companies and other mission-driven organizations. American Optimist is an alternative to the fear, cynicism, and zero-sum thinking in mainstream media. Learn from the innovators and leaders who are solving our nation's most pressing challenges, and doing it in a way that will lift everyone up. Hope should dominate our discourse, and American Optimist will show you why.
Curing cancer, eliminating diseases, reprogramming cells to help 80-year-olds feel like they're 30 -- could it all be possible in our generation?
America is in the midst of a biotech revolution that is transforming modern medicine and will save countless lives. At the forefront is Dr. Rick Klausner, former director of the U.S. National Cancer Institute, co-founder of Juno Therapeutics, GRAIL, and MindStrong Health, renowned scientist, and billionaire innovator.
Dr. Klausner has played a pivotal role in this movement on a number of fronts, not least by discovering how to treat previously incurable end-stage cancers -- and then founding companies that do just that, already saving tens of thousands of lives. And he is just getting started.
In this wide-ranging conversation, Dr. Klausner explains how these remarkable breakthroughs occurred, giving a rundown on the science of cell therapies and their remarkable potential, alongside other new possibilities. As he charts the future of medicine, he also draws upon his wealth of historical knowledge and hints at how modern science could harness recent Nobel-Prize winning breakthroughs to discover the source of youth that eluded sixteenth-century explorer Juan Ponce de León. [Joe briefly confuses Ponce de León with Vasco de Gama.]
NOTE: Joe has invested with Dr. Klausner in multiple companies, most recently in Dr. Klausner's latest venture, Altos Labs.