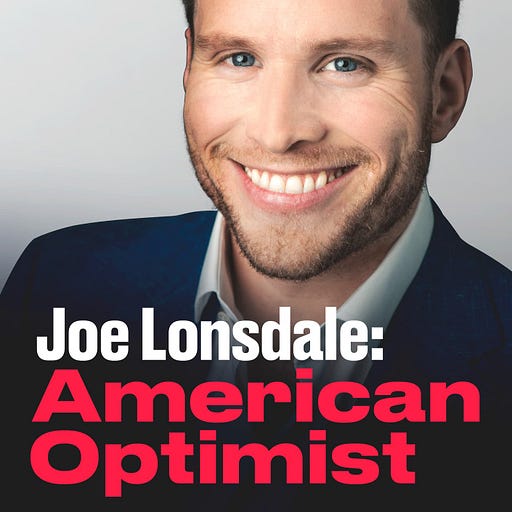 Aug 11, 2021 • 48M
Balaji Srinivasan: Bitcoin, China, the "Woke" Mob, and the Future of the Internet | Season 1 | Episode 10
American Optimist, hosted by Joe Lonsdale: entrepreneur, investor, and founder of four multi-billion dollar companies and other mission-driven organizations. American Optimist is an alternative to the fear, cynicism, and zero-sum thinking in mainstream media. Learn from the innovators and leaders who are solving our nation's most pressing challenges, and doing it in a way that will lift everyone up. Hope should dominate our discourse, and American Optimist will show you why.
   Balaji Srinivasan is a bold and forward-thinking writer, investor, and entrepreneur, who was formerly the Chief Technology Officer of Coinbase and general partner at Andreessen Horowitz. Currently, he's launching innovative ventures, such as his 1729 Project, while also advocating for cryptocurrency and the larger decentralized finance movement.
   In this episode, Srinivasan explains how to understand the world by looking through the lenses of three competing factions: the Chinese Communist Party, the "woke" mob, and cryptocurrency maximalists. He also discusses topics ranging from decentralized social media and startup cities to network states and what makes him optimistic on aspects of American innovation.